WHAT CAN I EXPECT TO DO ALL WEEK?
2 Voice Lessons per week

2 Musical Coachings per week

Dramatic Coachings each week

Breathing and alignment weekday mornings

German Class every weekday

Multiple weekly Master Classes

Multiple weekly Group Classes

5+ Performances throughout the program

Multiple planned excursions (optional)

Attend local theater and opera performances (optional)
To get an idea of what the OVAA schedule might be like, click on the image below to see what it was like summer of 2015.
Where do the concerts take place?
OVAA utilizes various settings and venues throughout Dresden ranging from the intimate to the grand. We start with a house concert at Mundwerk, our teaching facility, then move to the Marcolini Palace, a renaissance courtyard at Das Kaffee, the Kornkammer at Stolpen Fortress, and at Castle Seifersdorf.
For more information about check out Tips and Tricks!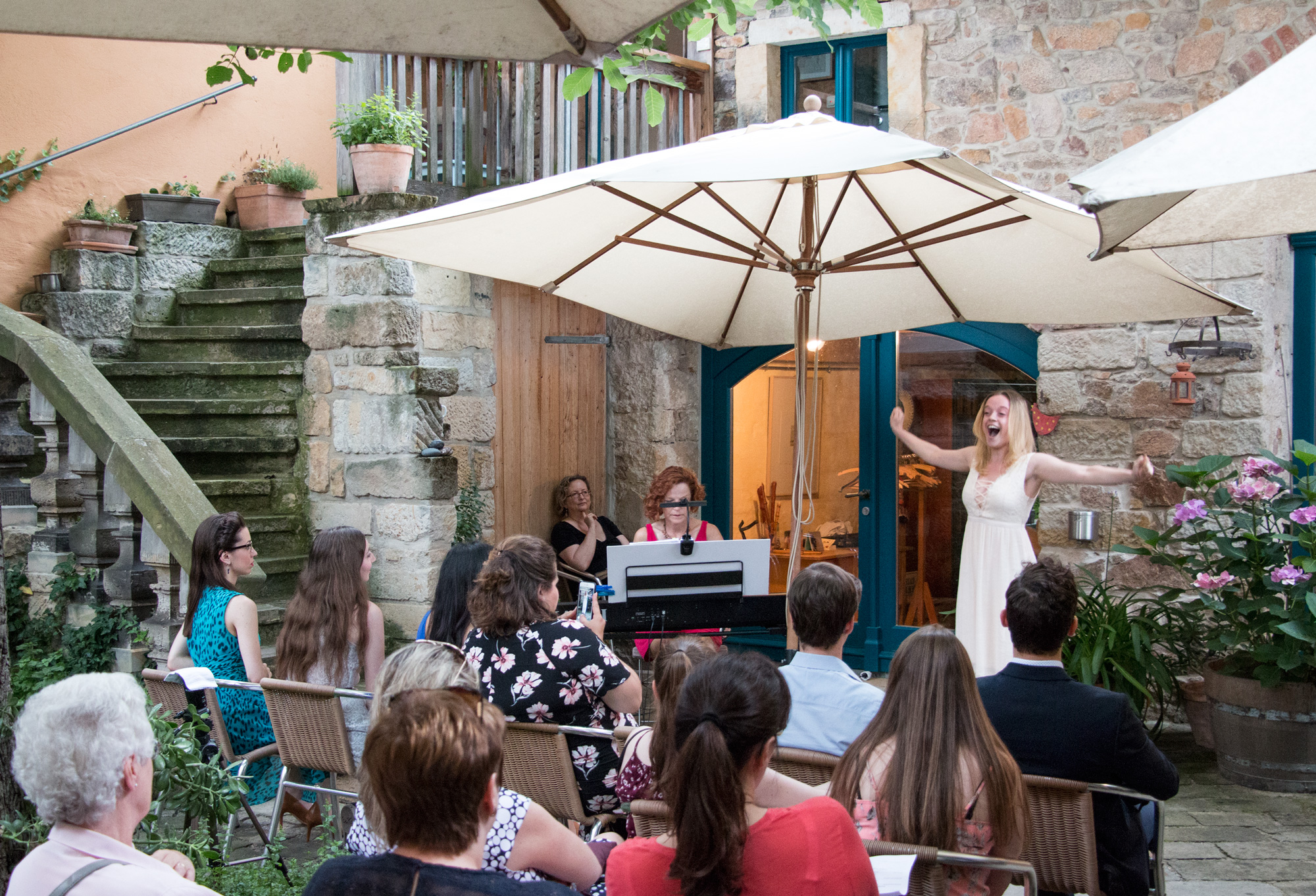 A modern hotel in the heart of Dresden, about a 10-minute walk away from the Altstadt (Dresden's historic city center), and a 10-minute tram ride away from Mundwerk, our teaching facility, InterCity Hotel has been our very convenient sleeping quarters since summer 2016.
A full buffet breakfast is served in their Frühstücksraum (breakfast room) every morning.
What's the food like in Germany?
Simply put: whether you're a hard-core carnivore or strictly vegetarian, it's awesome! For tips on must-try foods, drinks and desserts, check out the student recommendations on the Tips and Tricks page.